Traveling New York on a Budget
New York is one of the biggest cities in the world. No surprise it's also on the list of the most expensive and the most exciting ones! But don't be discouraged, you can enjoy it even if you're living on a shoestring.
Free things to do in NYC
New York is huge, so you won't be able to see it in one day. You have to find a cheap accommodation for you and your friends. Of course, prices for some apartments are higher than the city's skyscrapers, but we are not going there. You can find some real bargains on Airbnb (but don't choose Manhattan). A separate apartment will cost you around $100, but if you share it with a friend, you can save 50%. There are other options, such as flat-swap or a room with a shared bathroom.
Once you've found yourself a cheap accommodation, you can start the thrilling tour.
Go to the roof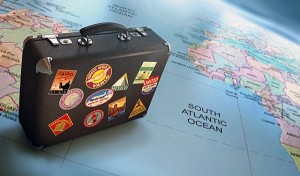 New York looks best when you look at it from up high. The owners of the Empire State Building, the Rockefeller Center, and the World Trade Center are obviously aware of that, so the prices for the observation decks are breathtaking. What you can do here is visit a rooftop bar and order a drink – it'll be much cheaper. Alternatively, try to go to the Standard hotel. If you are lucky, the staff will let you get on the roof and enjoy a killing view on the Hudson River.
A walk in the park
The city park is number one on the list of New York's most popular attractions. The nature here looks pristine, so you can leave the hustle and bustle behind and have a relaxing stroll. However, it's not all trees and birds – there's a lake, many sports fields, and even a zoo. Actually, you can spend a couple days wandering around these 840 acres without getting bored. You can also go to Prospect Park in Brooklyn, it's also really beautiful and there're cherry trees J
What you need is art
It's not a well-known fact, but a $25 fee for the entrance to Metropolitan Museum of Art is not mandatory. In fact, you have to pay "what you wish." When in NYC, you simply cannot miss the opportunity to see the works of the world's most prominent artists: Rodin, Monet, Picasso… The Whitney Museum of American Art has a similar policy and you can pay as much as you can on Fridays (between 7 and 10 pm).
These were just a few of the popular attractions you can visit for free. There are also fascinating bike and walking tours, you can see outstanding architecture, listen to street music, and so on. Just put your most comfortable shoes on and feel the vibe of the famous city!
Published: July 19, 2016